L'oggetto che cerchi è esaurito, ma abbiamo trovato qualcosa di simile.
INTELLINET 750936 Cavo in fibra ottica 3 M LSZH OM4 LC SC Viola - 750936
EUR 19,19
+ EUR 17,64 Spedizione
Consegna prevista:
mer, 30 ott - lun, 4 nov
Spedizione rapida e sicura
Accettate entro
14
giorni
L'acquirente paga le spese di restituzione
Include il codice spedizione internazionale.
Spese di importazione di EUR 0,00 (circa)confermate al momento del pagamento.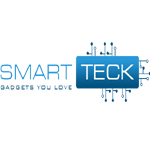 smartteck-outlet
Punteggio di Feedback

(4230)
Informazioni sull'oggetto
Descrizione dell'oggetto
"
LC/SC, 50/125 µm, OM4, 3.0 m (10.0 ft.), Violet. Fiber optic type OM4. Fiber optic cable can be installed in areas with electromagnetic interference (EMI). Fiber is also ideal for areas of high lightning-strike incidence.
"
Vedi tutti
Prodotto più venduto in Cavi e adattatori audio
EUR 7,89 Novità

---- usato

EUR 3,50 Novità

---- usato

EUR 15,99 Novità

---- usato