Packard BELL EASYNOTE tm01-rb-018uk 15.6" Schermo Del Laptop b156xw02
EUR 38,62
+ EUR 15,45 Spedizione
Consegna prevista:
ven, 20 dic - mer, 8 gen
Accettate entro
30
giorni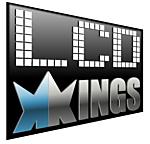 lcdkings
Punteggio di Feedback

(60043)
Oggetti correlati da considerare
Informazioni sull'oggetto
Descrizione dell'oggetto
"
Laptop Screens. Our staff have been dealing with laptop screens for over ten years. A. Dell screens are different to normal panels. DO NOT order your Dell screen by part number. Even the exact part number will normally not work.
"
Vedi tutti
Prodotto più venduto in Schermi e pannelli LCD
EUR 46,46 Novità

---- usato

EUR 39,99 Novità

---- usato