L'oggetto che cerchi è esaurito, ma abbiamo trovato qualcosa di simile.
CORE MAX 6 in 1 corpo totale sistema di formazione, macchina Core
EUR 90,17
+ EUR 39,41 Spedizione
Consegna prevista:
lun, 02 set - mer, 04 set
Oggetti correlati da considerare
Informazioni sull'oggetto
Country/Region of Manufacture
Adjustable, Illuminated, Weighted
Descrizione dell'oggetto
"
In the event that your creditor(s) takes possession of your assets. You are subject to an application or order for bankruptcy. The Core Max relieves strain and stress on your back reducing the risk of injury.
"
Vedi tutti
Fai shopping in tutta sicurezza
Informazioni su questo venditore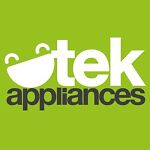 utek.appliances
Punteggio di Feedback

(19046)
Registrato come venditore professionale