L'oggetto che cerchi è esaurito, ma abbiamo trovato qualcosa di simile.
100g alginato di sodio puro di grado alimentare * * agente gelificante * gastron
EUR 6,55
+ EUR 14,87 Spedizione
Consegna prevista:
ven, 30 ago - mer, 04 set
Oggetti correlati da considerare Informazioni sull'oggetto
Descrizione dell'oggetto
"
2- Place ingredients in sous vide bag and suck air out. Place bag in sous vide and leave for 3 hours. 5- Place hemispheric silicone mold on a cutting board, flat pan or plate so you can keep it flat while you place it in the freezer.
"
Vedi tutti
Fai shopping in tutta sicurezza
Venditore affidabile, spedizione veloce e restituzioni facili
Se non ricevi l'oggetto che hai ordinato sarai rimborsato
Informazioni su questo venditore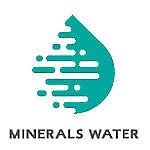 minerals-water.ltd
Punteggio di Feedback

(119780)
Registrato come venditore professionale
Altri oggetti che ti potrebbero interessare