NEW ITEMS BEING LISTED View My About Me page
IF YOU ARE HAVING TROUBLE WITH PAYPAL PAYMENTS LET ME KNOW THERE ARE OTHER OPTIONS AVAILABLE =WINK= I use combined shipping rates by Wt & zip (NOT Per Item) Many items Items can be added at little to no extra shipping cost depending on size
I AM A VARIETY SELLER OF HARD MERCHANDISE COLLECTIBLES & BOOKS YOU ' MIGHT ' WANT TO TRY A KEY WORD SEARCH IN MY STORE =WINK= DO COMBINED SHIPPING. DONT FORGET TO CHECK MY FEEDBACK & ME Page
POSTCARD BIDDERS PLEASE NOTE; PAY ONLY FOR 1st POSTCARD. ADDED CARDS SHIP FREE IN SAME SHIPMENT. ALL CARDS SHIPPED IN STIFF BOARD TO PROTECT YOUR INVESTMENT... I HAVE RECENTLY ACQUIRED A VERY LARGE ANTIQUE POSTCARD COLLECTION & LISTING THEM A LITTLE BIT AT A TIME ' I KNOW NOTHING ABOUT POSTCARDS' PLEASE LOOK CLOSE AT PHOTOS IN LARGE VIEW AS I MAY NOT KNOW ALL THE DETAIL TO LIST AND MAY NOT LIST VISUAL CONDITION AND SIMPLY POSTMARKS COMPANIES AND SEARCH WORDS. THERE ARE SO MANY HERE TO LIST IT WOULD TAKE ME FOREVER. I Have Two Postcard Estate Names I am Working From. Each Are Tagged With Estate Names in Auctions & Possibly Family History
Barbara (Bishop) Blankman Estate Piece History Below. Barb Was a Member Of THe postcard Society & Dealer, She had MANY LOVELY CARDS IN HER PERSONAL COLLECTION. THE POSTCARDS I AM LISTING AT THIS TIME ARE FROM HER PERSONAL COLLECTION
ITEM UP FOR BIDS~ CIRCA 1905 SINGER BUILDING NEW YORK TALLEST BUILDING IN THE WORLD POSTCARD.
THEME SUBJECTS ITEMS ILLUSTRATED ; BUILDING WITH HORSE AND BUGGYS IN THE STREET OUTSIDE.
GREETING / VERSE ON FRONT : SINGER BUILDING NEW YORK TALLEST BUILDING IN THE WORLD (42 STORIES, 638 FEET HIGH)
WIKI INFO AT LISTING END.
ARTIST NAME IF AVAIL : N/A
PUBLISHER NAME : N/A
UN-USED
CONDITION..HAS LIGHTLY BUMPED CORNERS ~ ALL MY POSTCARDS ARE IN "CIRCULATED" CONDITION. PLEASE OPEN PHOTOS AND LOOK CLOSE AT THAT & FEEL FREE TO ASK QESTIONS NONE THAT I LIST ARE MINT BY POSTCARD COLLECTOR STANDARDS (PLEASE SEE PARAGRAPH ABOVE) ASSUME MANY LISTED HAVE ROUNDED / BUMPED CORNERS . MOST ARE STANDARD SIZE UNLESS OTHER WISE MENTIONED . SOME MAY HAVE A FEW SPOTS, FOXING OR LIGHT WEAR. AGAIN PLEASE OPEN FULL SIZED TO GET A GOOD IDEA OF CONDITION & YOU ARE MORE THEN WELCOME TO ASK ANY QUESTIONS .
WIKI INFO: At 612 feet (187 m) above grade, the Singer Building was the tallest building in the world from its completion until the completion in 1909 of the 700-foot (210 m) Metropolitan Life Insurance Company Tower at 23rd Street and Madison Avenue in Manhattan. Demolition commenced in August 1967 and was completed the following year. At the time, it was the tallest building ever to be destroyed.
THANKS FOR LOOKING AND BE SURE TO CHECK OUT THE OTHER VINTAGE CARDS FROM BARBARA I ALSO HAVE LISTED.
XO SPARKLES ;D
ESTATE HISTORY ; Barbara Blankman December 24, 2009 Barbara Jane Bishop Blankman, 78, of Syracuse, died December 24, 2009. She was born March 16, 1931, to Esther P. Decker and Frank F. Bishop in Syracuse, NY. She was reared and attended public schools in Syracuse and Cicero, North Syracuse schools. She graduated from St. Joseph's Hospital School of Nursing as a registered nurse. She was also a Red Cross nurse and worked on bloodmobiles in the area. In 1953 she married Arthur Dean Blankman in Sacred Heart Church in Cicero. She was a member of St. Joseph's Hospital School of Nursing Alumni Association. She was a member of the National Federation of Doll Clubs and the local Mid-York Doll Club of Syracuse. She was also a member of Doll Collectors Club of America. She belonged to the Crouse-Hinds retirement club with her husband, Arthur. Barbara was predeceased by her husband, Arthur, in July of 2008. She was also predeceased by her sister and brother-in-law, Carolyn and Lewis Kole, and a brother and sister-in-law, Charles R. and Mertice Bishop. Barbara is survived by a daughter, Karen L. Blankman; a niece, Marilyn B. Kole Sbedico; a nephew, Charles R. Bishop Jr; a grand-nephew, William Sbedico; a sister-in-law, Carolyn Blank-man; and several cousins. Funeral services will be 9:30 a.m. Wednesday, December 30, 2009, in Sacred Heart Church, S. Main Street, Cicero. Burial will be in White Chapel Memory Gardens, Dewitt. Friends may call 4 to 7 p.m. Tuesday, December 29, 2009, at Williams Funeral Home, 8261 South Main St. (Rte. 11), Cicero, NY. The family would like to say thanks to St. Joseph's comfort care ward, who made her last days very comfortable.
Arthur D. Blankman July 7, 2008
Arthur D. Blankman, 79, of Syracuse, died Monday, July 7 at St. Joseph's Hospital. Arthur was born in Syracuse, May 28, 1929 to Dean H. and Irene (Caples) Blankman. He attended North Syracuse Schools and graduated high school in 1947, then he went to work for Easy Washer and the Crouse Hines Co., retiring in 1991 after 39 years as maintenance supervisor.
Arthur belonged to the National Guard, Air National Guard and the Army Reserves retiring in 1975 with 26 1/2 years of service. Call up for active duty with ANG 1961 during the Berlin Crisis. Spent this time in Phalsbourg, France. Arthur belonged to the Crouse Hinds retirement

AGAIN... PAY ONLY FOR THE FIRST CARD. ANY ADDITIONAL CARDS WILL SHIP FREE ~ POSTCARDS ONLY
THANKS SO MUCH
SAMPLES BELOW OF ITEMS IN MY LIST
THANKS SO MUCH! SPARKLES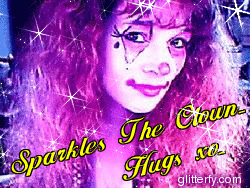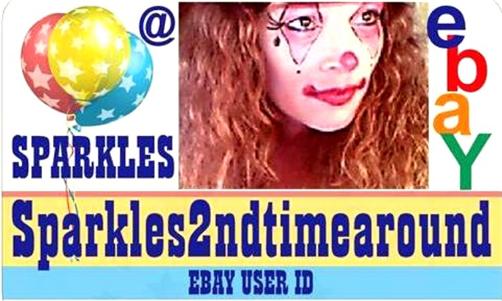 Add me to your Favorite Sellers

If having problems with Paypal Or Need a payment extention or "Sparkles Layaway" Contact me. I'll work something out =wink=




Multi-Items Shipped By Wt & Zip. If You See Other Items? Let Me Know I Can Get You A Good Estimate Before Bidding, Priority At Request, Books @ Media Rate, After 1st Heaviest Book 2nd & 3rd Book, "Often" Can Be Added @ Lil- No Extra Charge (Including International, Depends How Many Can Fit In Flat Rate Envelope. Low Media Rate, Parsel & 1st Class 7-14 Days For U.S.P.S Depending On Location. Couple Days Needed To Process/Pack Uninsured Safe. You Can Add $2 For Proiority @ Checkout. It will be noted on your card. Thank You XO Sparkles




You Pay I ship. Feel Free To Watch List. I dont Work with A Strict Puchasing Time Frame. If You would like to continue watching or need extra days to send payment not a problem. Dont wait to bid If an extention is needed. Get In there and Bid. I also Take Split payments for larger Orders.




All BIDDERS WELCOME! International Western & Southern USA, Please Keep In Mind. This isnt a Drive -Thru & My Names Not Ronald (giggle)Trust I have Fair Honest Shipping & Also Work At Getting You The Lowest Rates & Multiple Options. & Very Personal Service. This Takes a Little Time. I Invite You To View My Feedback Rating & Comments. Lot Of Great Folks There. And Yes To Answer The Many Emails.. I Am A Clown =wink= Feel Free To View My ME PAGE




Feel Free To Contact Me Anytime!